Exhibitor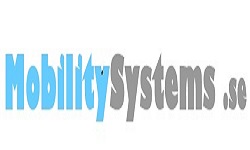 Mobility Systems Scandinavia AB is focused on delivering tools to researchers, clinitians and sport medical professionals to enable analysis into gait, balance and movement disorders. Also, we provide equipment to facilitate the rehabilitation of dysfunction in any of these areas.
Its supporting activities involve installation, training, support and maintenance of all equipment on-site or remotely. We are active in the Scandinavian countries of Sweden, Denmark, Norway, Finland and for Gaitrite also in Iceland. The company was started in 2010 and count as its customers most major hospitals, Universities and Sports Medicine Clinics.
---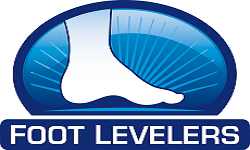 Foot Levelers is the world's leading provider of individually designed custom orthotics.
Foot Levelers Custom Orthotics Make All the Difference
Foot Levelers custom orthotics simply work. Our process results in the highest-quality, most comfortable customized orthotic on the market.
Foot Levelers custom orthotics are individually designed for your feet – helping achieve a balanced foundation and stabilized pelvis. Our custom orthotics are handmade for your unique feet based on 3D scans or casts, and your doctor's exam.
Only Foot Levelers customized orthotics support all 3 arches of the foot, which make up the plantar vault. Since our orthotics are custom-made by hand from scans or casts of your feet, no two pairs of Foot Levelers custom orthotics are alike! Innovations like 3-Arch Support, and high-quality materials and scanning technology, enable a uniqueness to each orthotic – shaped and crafted to your individual feet – resulting a much higher-quality orthotic that also happens to be extremely effective in reducing low back pain and other forms of pain typically related to foot conditions.
---